Albuquerque Wrongful Death Lawyer
Ready to Help You During This Difficult Time
At McGinn, Montoya, Love & Curry, P.A., we understand that the loss of a loved one is one of the most difficult experiences anyone can go through. This is especially true when that loss was caused by someone else's negligence or wrongdoing. If you have lost a loved one due to someone else's actions, you may be entitled to compensation for your loss. Our Albuquerque wrongful death attorneys are here to help you through this difficult time.
Call (505) 405-4441 or contact us online today to schedule a free consultation.
Wrongful Death Laws in New Mexico
Wrongful death laws in New Mexico, like in other states, are designed to provide legal recourse when someone's death is caused by the negligence or intentional actions of another party. These laws allow surviving family members or representatives of the deceased person's estate to seek compensation for their losses.
The personal representative of the deceased person's estate may file the lawsuit on behalf of the surviving family members, this includes the deceased person's surviving spouse, children, parents, or legal guardian. If a personal representative is not stated in the deceased person's will, then the court will appoint someone to serve.
To succeed in a wrongful death case, the plaintiff (the person bringing the lawsuit) must prove that the death was caused by the negligence or intentional act of another party. This often involves demonstrating that the defendant owed a duty of care to the deceased, that they breached this duty, and that this breach directly led to the death.
Generally, this limit is three years from the date of the deceased person's death. Failing to file a lawsuit within this timeframe may result in the case being dismissed.
The following are the common types of damges from a wrongful death lawsuit:
the types of damages that may be awarded in a wrongful death lawsuit in New Mexico:
Medical Expenses: These damages typically cover the costs associated with medical care and treatment the deceased person received as a result of the incident leading to their death. This can include hospital bills, doctor's fees, medication expenses, and any other medical-related costs.
Funeral and Burial Costs: Funeral expenses can be substantial, including costs for the casket, burial plot, funeral service, flowers, and related expenses. In a wrongful death case, the responsible party may be required to compensate the family for these costs.
Lost Financial Support: This category of damages addresses the financial contributions the deceased person would have made to their family had they survived. It takes into account factors such as the person's salary, benefits, and other forms of financial support they provided to their dependents.
Pain and Suffering: Non-economic damages encompass the emotional and psychological suffering experienced by the surviving family members due to the loss of their loved one. This can include the grief, sorrow, and mental anguish endured as a result of the wrongful death.
Loss of Companionship: This damage type acknowledges the loss of the deceased person's companionship, care, and guidance, particularly in cases involving spouses or children. It recognizes the emotional void left by the person's absence in the family unit.
Loss of Consortium: In some cases, the surviving spouse may be entitled to damages for the loss of consortium, which refers to the loss of the benefits of a marital relationship, including intimacy, affection, and companionship.
Punitive Damages: In certain cases, punitive damages may be awarded. These are intended to punish the defendant for their particularly reckless or intentional actions that led to the wrongful death. Punitive damages aim to deter the defendant and others from engaging in similar harmful behavior in the future.
Survival Action Damages: In addition to the damages mentioned above, survival actions focus on the losses and suffering endured by the deceased person before their death. This can include any pain, suffering, or emotional distress the deceased experienced as a direct result of the incident leading to their death.
Why Choose Us?
Our compassionate attorneys McGinn, Montoya, Love & Curry, P.A. at will work tirelessly to protect your rights and help you recover the compensation you deserve. We understand that no amount of money can bring back your loved one, but we hope to provide some measure of comfort and financial stability in the midst of this tragedy.
If you have lost a loved one due to someone else's negligence or wrongdoing, contact us today for a free consultation.

Notable Case Results
Hundreds of Millions Recovered on Behalf of Our Clients
Medical Malpractice $67.3 Million

Wrongful Death $52 Million

Trucking Crash $18.9 Million

Medical Malpractice $9 Million

Medical Malpractice $7.8 Million

Wrongful Death $6 Million

Wrongful death $3.7 Million

Medical Device Defect $2 Million

Trucking Crash 8-Figure Settlement

Wrongful Death Amount is Confidential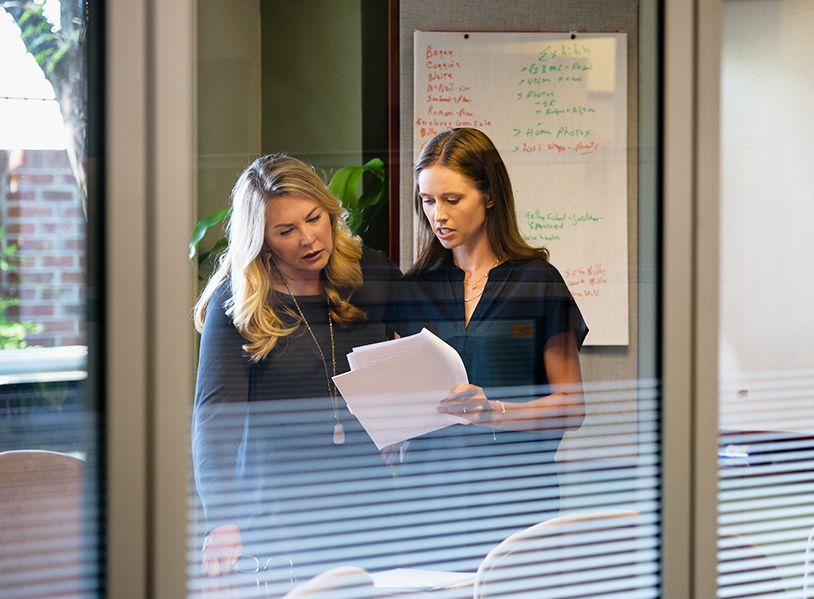 Determined to Make a Difference
Why McGinn, Montoya, Love & Curry?
It's All About the Mission

Our goal is to use the law as a force for good. We not only want to achieve the best possible results for our clients, but we strive to create lasting change that makes our world a safer place.

Prepare Every Case for Trial

We believe when you lead with confidence, you've won before you started; therefore, by fighting from a position of strength, we know that cases are more likely to settle for a fair amount.

Personalized Approach

Because every case is unique, we never apply a one-size-fits-all approach. We take the time to know our clients and prepare personalized strategies that yield the greatest success.

35 Years of Experience

Since 1985, we have been helping ordinary citizens hold insurance companies and corporate wrongdoers accountable, while securing the compensation our clients deserve.
Our Awards & Accolades
Recognized as a Top-Tier Law Firm