Albuquerque Personal Injury Attorneys
Proud to Protect the Rights of Our Community
When you have been seriously injured in an accident that isn't your fault, you need to find someone and something that you can lean on for support. For the people of Albuquerque, McGinn Montoya Love & Curry is the law firm that they know will be there for them through the toughest times and cases. As Albuquerque locals ourselves, we are always proud when someone comes to our firm for help.
With a personalized approach to every case, you can trust that our heart is in everything that we do. Your future well-being and recovery are in our hands, and we don't take that responsibility lightly. We prepare every case for trial. It is one of many ways that we don't take chances with your personal injury case.
On This Page:
Please never hesitate to reach out to our firm whenever you need us. Dial (505) 405-4441 or use an online contact form at any time.
Personal Injury Legal Services We Offer
Serious accidents happen to everyone, and they happen in many different ways. To make your situation at least a little bit easier, our Albuquerque personal injury lawyers have worked tirelessly to become legal leaders with all types of accidents and the claims that follow them. No matter what happened to you, we can confidently handle the case and pursue compensation and justice in your name.
We can work on all types of injury cases, such as the following and more:
Truck accidents: A truck accident claim will be fiercely defended by the liable parties. Make sure that your case is up for the challenge by allowing our tenacious attorneys to handle it.
Birth injuries: Few personal injury cases are as intense and important as birth injury claims that involve an injury to a newborn, often caused by a medical provider's mistakes. We proudly stand up for injured children and their families.
Catastrophic injuries: Life-changing injuries must be taken seriously by the party that caused them. Yet the opposite is often true. No defendant wants to be liable for a catastrophic injury. To make them admit fault or pay for your damages, team up with our top-tier attorneys.
Medical malpractice: A medical provider's mistakes can cause serious harm to a patient who just wanted treatment. If this happened to you or a loved one, talk to our medical malpractice team right away. You could have a short amount of time to start a claim.
Premises liability: If you were seriously hurt while on someone else's property, whether it was a friend's house or a retail store, then the property owner could be liable for your related losses, costs, and damages. We handle cases involving life-changing injuries like spinal cord damage after a slip-and-fall accident.
Wrongful death: Let us stand in your place and work on a wrongful death claim after you lose a loved one in an accident or due to negligence. You can take as much time as you need to grieve while we progress your claim or lawsuit.
Benefits of Hiring a Personal Injury Lawyer
In New Mexico, you have the right to represent yourself in personal injury claims. However, that doesn't make it the safest idea, especially when your future well-being could be in the balance.
Think of an attorney as an industry professional, like you would anyone else you hire for a job. Would you try to fix a broken pipe under your home without hiring a plumber? Would you work on something as important as your car if you weren't a certified mechanic? The same applies to injury claims and lawsuits. If you aren't familiar with the law, then you are better off leaving it up to a professional like our team at McGinn Montoya Love & Curry.
When you hire our Albuquerque personal injury attorneys, you can expect these benefits and more:
All our legal experience effectively becomes your own.
You never have to worry about missing a filing date or another legal deadline.
We can talk to the opposing counsel and insurance companies for you.
You can allow us to represent you fully in and out of court.
The overall stress on your shoulders will go down as we pick up responsibilities.
Why You Should Choose McGinn Montoya Love & Curry
At McGinn Montoya Love & Curry, we change laws and lives for the better. Our attorneys have been at the forefront of important legal cases in New Mexico and beyond the state's borders. We are truly passionate about doing the right thing and using the law as a force for good, which is why we should be your first choice for representation and counsel.
Since establishing the firm in 1985, we have been on a mission to create lasting, positive change for our local communities, the country, and the world. Your case isn't just a case number to us. It is an opportunity for us to once again live up to our purpose. With a deliberate approach that creates personalized strategies and connects with outside experts like medical doctors and engineers, we are ready to take any case that you bring to our desk.
What to Expect as Your Case Progresses
Once you have our Albuquerque personal injury attorneys on your side, what can you expect? We take the time to keep you fully informed as your case progresses, so you never feel like important decisions are being made over your head. This level of dedication and communication is what you can expect from the start of your case to its conclusion and even after.
When you choose McGinn Montoya Love & Curry, you can expect a case to typically involve:
Intake: To begin a case, we like to host free consultations to see if our firm is the right fit for your needs. If we are, we can move on from there. If we aren't, then we can see if there is another firm that we trust with cases like yours.
Initial work: Investigating your story—whether it involves a truck accident, dangerous product, medical mistake, or another catastrophic injury—is a key early step to piecing things together and knowing who we should file against and why. During this step, we might ask you for more information, any evidence you have collected, and so on.
Negotiations: Typically, a personal injury case will move toward negotiation or mediation to settle the matter out of court. Although, we have been practicing for too long to assume that a fair settlement will happen. We always prepare each case as if it is going to court.
Litigation: If a fair settlement is never offered or seems out of reach, then we will be prepared to represent you in court and before a judge and/or jury. We use our vast resources to build courtroom cases that hammer away at the defense.
Contact Our Albuquerque Personal Injury Team Today
Fighting the good fight for people in difficult legal situations and with life-changing injuries is the foundation of what we do at McGinn Montoya Love & Curry in Albuquerque. If you have been seriously injured due to someone else's negligence or wrongdoing, then we want to hear from you. It is possible that you could be owed significant compensation to help you recover and feel closer to how you were before the accident or injury happened. You deserve as much and more, and we know what it takes to get it.
Dial (505) 405-4441 to talk with a caring member of our team today.

Notable Case Results
Hundreds of Millions Recovered on Behalf of Our Clients
Medical Malpractice $67.3 Million

Wrongful Death $52 Million

Trucking Crash $18.9 Million

Medical Malpractice $9 Million

Medical Malpractice $7.8 Million

Wrongful Death $6 Million

Wrongful death $3.7 Million

Medical Device Defect $2 Million

Trucking Crash 8-Figure Settlement

Wrongful Death Amount is Confidential Albuquerque Personal Injury FAQ
Does McGinn Montoya Love & Curry offer free consultations?
We believe that finding the right personal injury attorney for your case shouldn't be painful. That's why McGinn Montoya Love & Curry proudly offers free initial consultations for potential clients. You don't have to reach for your wallet just to talk with a legal professional about the situation and what you should do next.
How much time do I have to file a claim in New Mexico?
You will typically have three years to file a personal injury claim in New Mexico. This statute begins on the date of the injury or when it becomes reasonably apparent. The statute can be shorter or longer in specific circumstances. It is safer to assume that the statute of limitations is brief and talk to a lawyer as soon as you can.
How much does it cost to hire a personal injury lawyer?
McGinn Montoya Love & Curry makes it easy for more people to afford to hire professional legal counsel. We offer contingency fee agreements for personal injury cases, which means that you don't have to pay any attorney fees unless we end your case favorably. The contingency fee amount will also be a percentage of the settlement or award, so it is never more than you can afford.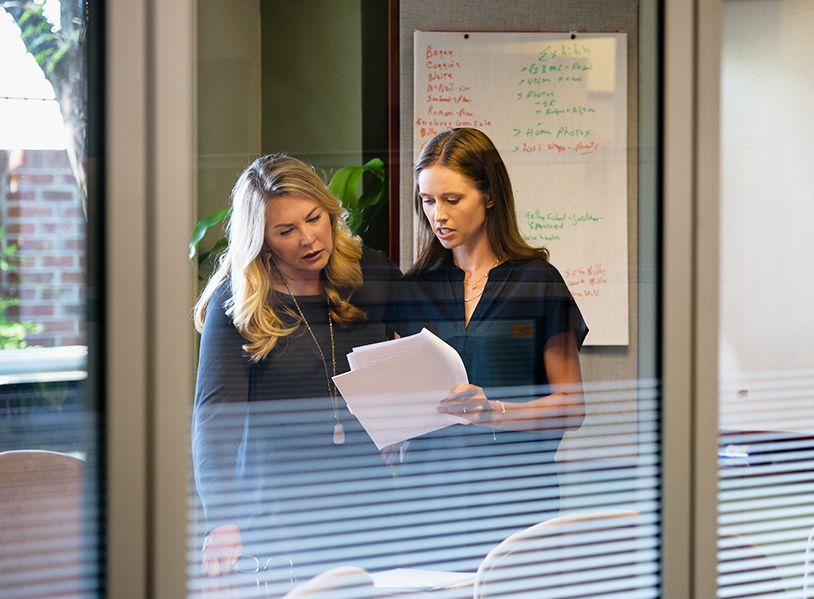 Determined to Make a Difference
Why McGinn, Montoya, Love & Curry?
It's All About the Mission

Our goal is to use the law as a force for good. We not only want to achieve the best possible results for our clients, but we strive to create lasting change that makes our world a safer place.

Prepare Every Case for Trial

We believe when you lead with confidence, you've won before you started; therefore, by fighting from a position of strength, we know that cases are more likely to settle for a fair amount.

Personalized Approach

Because every case is unique, we never apply a one-size-fits-all approach. We take the time to know our clients and prepare personalized strategies that yield the greatest success.

35 Years of Experience

Since 1985, we have been helping ordinary citizens hold insurance companies and corporate wrongdoers accountable, while securing the compensation our clients deserve.
Our Awards & Accolades
Recognized as a Top-Tier Law Firm