Albuquerque Motorcycle Accident Attorney
Injured in a Motorcycle Accident in Albuquerque, NM?
Motorcycles offer minimal protection to riders compared to cars, which are equipped with seatbelts, airbags, or the structural integrity of an enclosed vehicle to shield riders from the impact of a collision. Motorcyclists are exposed to the elements, and even a minor collision or fall can lead to road rash, burns, or abrasions. More severe accidents can result in broken bones, traumatic brain injuries, or spinal cord injuries.
If you or a loved one has been injured in a motorcycle accident in New Mexico, our Albuquerque motorcycle accident attorneys at McGinn, Montoya, Love & Curry, P.A. can help. We have the knowledge and experience needed to navigate the complex legal process involved in these types of cases, and we will fight tirelessly on your behalf to ensure that you receive the compensation you deserve.
Understanding Motorcycle Accidents
As we mentioned earlier, motorcycle accidents can be incredibly devastating due to the inherent lack of protection for riders compared to occupants of enclosed vehicles. Unfortunately, motorcycles are smaller and less visible than cars, which can make them less noticeable to other drivers. This can result in collisions when other drivers fail to see the motorcycle or misjudge its speed and distance.
The following common causes of motorcycle crashes involving other vehicles:
Left-Turn Accidents: One of the most common types of motorcycle accidents involves a car making a left turn in front of an oncoming motorcycle. This often occurs when the car driver fails to yield the right of way or misjudges the motorcycle's speed.
Lane Changes: Motorcycle accidents can also occur when a car changes lanes without checking blind spots or signaling properly, cutting off a motorcycle.
Rear-End Collisions: When a car follows a motorcycle too closely and doesn't leave enough space to stop, it can result in a rear-end collision, which can be catastrophic for the motorcyclist.
Distracted Driving: Distracted drivers who are texting, using their phones, eating, or engaged in other activities are more likely to overlook motorcycles, increasing the risk of accidents.
Impaired Driving: Drivers under the influence of alcohol or drugs are less likely to react in time to avoid colliding with motorcycles.
Speeding: Speeding by either the motorcyclist or the other vehicle can reduce reaction time and increase the severity of accidents.
Failure to Yield Right of Way: When drivers fail to yield the right of way at intersections or when merging onto highways, they can collide with motorcycles.
Poor Road Conditions: Hazards like potholes, gravel, or oil spills pose a greater risk to motorcycles due to their smaller tires and less stable footing.
Sudden Stops: A car suddenly stopping in front of a motorcycle can lead to a rear-end collision if the motorcyclist can't stop in time.
Door Opening: Motorcycles are susceptible to accidents caused by car doors suddenly opening in their path, especially in urban areas with parallel parking.
These accidents often result in severe injuries or fatalities, such as the following:
Traumatic Brain Injuries (TBI): Head injuries are a major concern in motorcycle accidents. TBIs can have long-lasting effects on cognitive function and quality of life.
Spinal Cord Injuries: Damage to the spinal cord can result in partial or complete paralysis, requiring extensive medical care and ongoing rehabilitation.
Broken Bones and Fractures: The force of impact in motorcycle accidents can lead to multiple fractures and broken bones, necessitating surgery and rehabilitation.
Road Rash: Severe skin abrasions, or road rash, can occur when a rider slides along the road surface after a crash, leading to painful and disfiguring injuries.
Internal Injuries: Internal injuries may not be immediately apparent but can be life-threatening if left untreated. These injuries often require surgery and intensive medical care.
Emotional Trauma: The emotional trauma of a motorcycle accident can be just as challenging to overcome as physical injuries. We understand the importance of addressing the psychological impact of these accidents.
How We Can Help
At McGinn, Montoya, Love & Curry, P.A., we understand the physical, emotional, and financial toll that a motorcycle accident can take on you and your family. We take a compassionate and personalized approach to every case, ensuring that you receive the support and attention you deserve during this challenging time.
With a history of successful cases, our firm has a proven track record of securing substantial compensation for motorcycle accident victims. We have helped clients recover damages for medical expenses, lost wages, pain and suffering, and more.
Contact us today at (505) 405-4441 to schedule a free consultation with one of our experienced attorneys.

Notable Case Results
Hundreds of Millions Recovered on Behalf of Our Clients
Medical Malpractice $67.3 Million

Wrongful Death $52 Million

Trucking Crash $18.9 Million

Medical Malpractice $9 Million

Medical Malpractice $7.8 Million

Wrongful Death $6 Million

Wrongful death $3.7 Million

Medical Device Defect $2 Million

Trucking Crash 8-Figure Settlement

Wrongful Death Amount is Confidential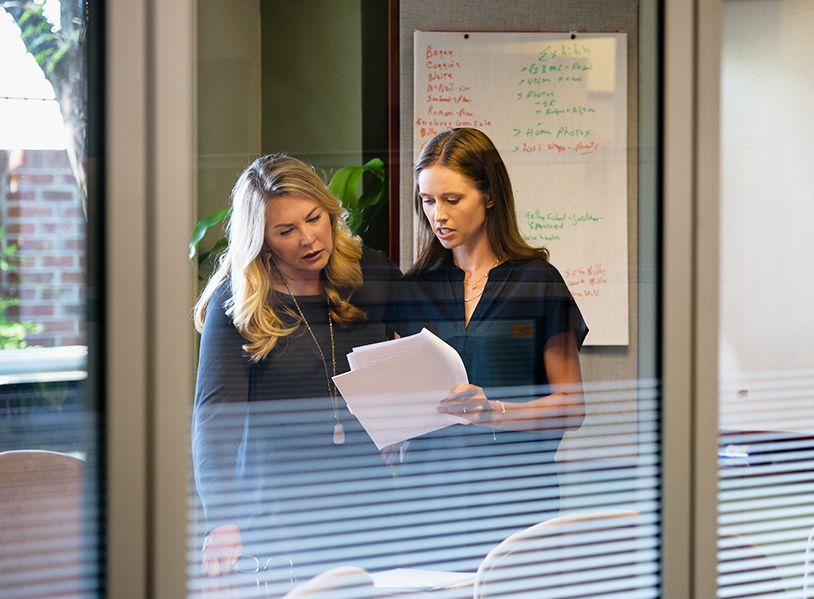 Determined to Make a Difference
Why McGinn, Montoya, Love & Curry?
It's All About the Mission

Our goal is to use the law as a force for good. We not only want to achieve the best possible results for our clients, but we strive to create lasting change that makes our world a safer place.

Prepare Every Case for Trial

We believe when you lead with confidence, you've won before you started; therefore, by fighting from a position of strength, we know that cases are more likely to settle for a fair amount.

Personalized Approach

Because every case is unique, we never apply a one-size-fits-all approach. We take the time to know our clients and prepare personalized strategies that yield the greatest success.

35 Years of Experience

Since 1985, we have been helping ordinary citizens hold insurance companies and corporate wrongdoers accountable, while securing the compensation our clients deserve.
Our Awards & Accolades
Recognized as a Top-Tier Law Firm