Lawyers for Sexual Abuse & Assault Claims in New Mexico
We Support Survivors in Their Search for Justice
Sexual trauma leaves lasting scars on survivors. The wounds can be both physical and psychological, and not all fade with time. For many, accessing the help they need to heal is out of reach financially. Especially for those who have trouble returning to their lives after being abused or assaulted, a cycle of pain and hardship may begin to take over. You deserve better.
McGinn, Montoya, Love & Curry cares about using the law to help innocent people who were hurt by wrongdoers. We want to fight by your side for justice against those who perpetrated and sexual violence against you. Regardless of whether a criminal case has been filed against an abuser, you have the right to make a claim for compensation. We want to ensure your story is heard.
We offer free and confidential consultations to all survivors of sexual assault and abuse in New Mexico. Call our Albuquerque office at (505) 405-4441 to schedule a meeting with one of our attorneys.
Understanding Institutional/Organizational Sexual Abuse
Some abusers act on their own, but others are shielded by the organizations they are in. A toxic culture with features such as strict hierarchies, normalization of put-downs and threats, lack of transparency, and restricted access to money or resources can foster conditions that are friendly to sexual abusers. Predators may target one person or many, but the worse the culture, the more likely they are to feel safe—and to be protected by others in positions of power.
Organizational sexual abuse charges can be filed against institutions like:
University programs/extracurriculars
Sports organizations
Assisted living facilities
Nursing homes
Medical facilities
Prisons
Shelters
Foster care homes
Teen camps
Workplaces
Volunteer organizations
Though proof of an active cover-up is excellent evidence on your behalf, it is not necessary to file a case. An organization has the responsibility to protect its members against abuse or mistreatment of any sort. Failure to do so is negligence, for which someone can be held liable. This may come in the form of lax supervision, failure to conduct diligent background checks, or even a lack of procedures for reporting and responding to sexual assault.
An organization does not have to be malicious to hurt you, nor must it be malicious for your claim to be justified. Our attorneys can perform an investigation into your case to find markers of negligence and other wrongdoing.
How Filing a Claim Can Help You
Especially if you had difficulty reporting your assault or trying to convince a prosecutor to take your case seriously, you may wonder why filing an injury claim would matter. In fact, there are many reasons taking this step can make your life better. The Centers for Disease Control and Prevention (CDC) estimates an act of sexual violence costs its target over $100,000 in lost productivity, medical treatment, and other needs. This is a significant loss, especially for those who find themselves in precarious situations after being assaulted.
Mental health is a major concern for survivors of sexual violence. In the two weeks after a rape, 94% of women suffer symptoms of post-traumatic stress disorder (PTSD); 30% are still struggling with the condition after nine months. Depression and anxiety are also common: A third of all women who were raped contemplate suicide. Sexual violence of any kind causes "moderate to severe distress" in 70% of survivors, which may tie into this cohort's increased likelihood to use drugs and develop substance use disorders.
Sexual violence also has physical impacts on its victims. Injury is common, though thankfully most cases are non-catastrophic. A survivor may contract sexually transmitted infections or diseases (STIs/STDs) from their assaulter. There is also the chance of psychosomatic changes that cause symptoms like chronic widespread pain even in parts of the body where there was no physical injury. All these harms and needs introduce expenses that can be difficult for abuse survivors to handle.
When you file a claim for compensation, you can ask for damages like:
Counseling/therapy
Inpatient treatment
Psychiatric medications
Addiction treatment
Emergency room/urgent care visit
STI/STD tests
STI/STD treatments
Unwanted pregnancy (even if it was terminated)
Ongoing medical needs
Pain and suffering
Emotional distress
Having the financial means to access help and improve your living conditions can make an unimaginable difference after a severe trauma. We want to help you find a better future.
Bringing Abusers to Justice
Whether you have tried bringing criminal charges against your assaulter or just observed others who have made this attempt, you know the challenges that often stand in the way of legal remedy. Even if you were not able to bring a successful criminal case, filing a civil claim can give you another chance at justice. The burden of proof is lower in civil courts, which favors plaintiffs like you.
Taking this type of legal action also allows you to hold organizations liable. For example, if you were assaulted at a workplace or in school, you may be able to sue leadership figures who turned a blind eye to the abuse or even helped cover it up. Often, an entire culture of sexual abuse can fester under the surface of an organization. Coming forward can put everyone involved in this despicable matter in the spotlight and can lead to abusers and their enablers being stripped of their influential positions. You may also inspire others to come forward with their own claims against the same person or people.

Notable Case Results
Hundreds of Millions Recovered on Behalf of Our Clients
Medical Malpractice $67.3 Million

Wrongful Death $52 Million

Trucking Accident $18.9 Million

Medical Malpractice $9 Million

Medical Malpractice $7.8 Million

Wrongful Death $6 Million

Wrongful death $3.7 Million

Medical Device Defect $2 Million

Wrongful Death Amount is Confidential Our caring attorneys provide confidential and free consultations to sexual abuse survivors to help them understand their legal rights and options. We want to hear your story and, when you are ready, stand by your side as you share it with the world. Your voice deserves to be heard, and those who try to silence you should be brought to justice.
Sexual assault is far too common in our country: More than 1 in 3 women experience unwanted sexual contact in their lives, as do nearly 1 in 4 men, according to CDC research. McGinn, Montoya, Love & Curry wants to reduce that number. By holding perpetrators accountable and shining a light on the organizations that cover for them, we can help you find justice and stop predators from taking advantage of others. We are proud to partner with clients who have the courage to file sexual assault and abuse claims.
Call McGinn, Montoya, Love & Curry at (505) 405-4441 to schedule a free consultation with one of our lawyers. We fight for sexual abuse and assault survivors in Albuquerque and across New Mexico.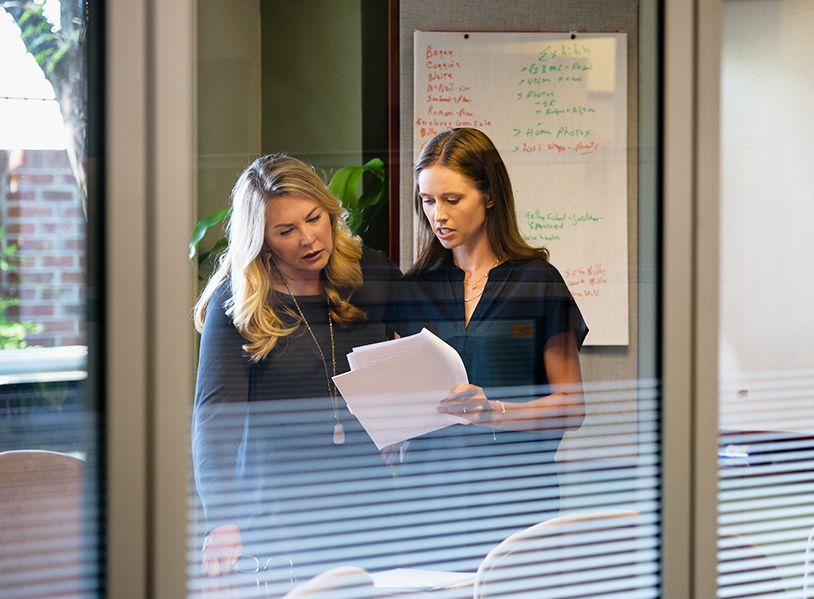 Determined to Make a Difference
Why McGinn, Montoya, Love & Curry?
It's All About the Mission

Our goal is to use the law as a force for good. We not only want to achieve the best possible results for our clients, but we strive to create lasting change that makes our world a safer place.

Prepare Every Case for Trial

We believe when you lead with confidence, you've won before you started; therefore, by fighting from a position of strength, we know that cases are more likely to settle for a fair amount.

Personalized Approach

Because every case is unique, we never apply a one-size-fits-all approach. We take the time to know our clients and prepare personalized strategies that yield the greatest success.

35 Years of Experience

Since 1985, we have been helping ordinary citizens hold insurance companies and corporate wrongdoers accountable, while securing the compensation our clients deserve.
Our Awards & Accolades
Recognized as a Top-Tier Law Firm