Albuquerque Medical Malpractice Attorneys
Taking Claims Against Medical Providers & Institutions
You should feel confident that you will receive adequate care and treatments when you go to a medical care facility. Yet thousands of Americans each year go to a hospital or clinic and leave worse than when they arrived due to a medical provider's mistakes. When this happens, it is known as medical malpractice, and it makes for some of the most complicated and catastrophic personal injury cases.
For complex and high-stake cases that involve life-changing injuries or life-threatening illnesses, come to McGinn Montoya Love & Curry and work with our Albuquerque medical malpractice attorneys. We are here to amplify your voice and build your claim to be the strongest that it can be. The opposition in a medical malpractice case will be ready to challenge you at every turn, but we will be ready to push back. We prepare every case for litigation.
On This Page:
Contact us online for a free consultation. You can also dial (505) 405-4441 if you prefer.
Why McGinn Montoya Love & Curry?
Why should you trust your medical malpractice case to McGinn Montoya Love & Curry in Albuquerque? We are locals who genuinely care about our community and the people who make it so amazing. Your case won't just be a case number, it will become our latest mission to stand up for people in need. Whenever we have a goal in our sights, failure is not an option.
You can also trust our team because we have the experience needed to stand out among the top law firms in New Mexico. We opened our doors in 1985, have always focused on life-changing injury cases, and founded the firm on a simple yet important concept: The average person should have stress-free access to powerful legal counsel capable of challenging insurance companies and corporations. We believe that our long history of successful case results and positive client testimonials speak for themselves, too.
Medical Malpractice Claims We Handle
Our Albuquerque medical malpractice lawyers are devoted to doing the most for your claim after a medical mistake changes your life for the worse. To this end, we have familiarized ourselves with many different forms and causes of medical malpractice, many of which have been directly involved with cases that we have handled in the past. You can depend on us, no matter what sort of medical malpractice has caused you and your family to suffer serious harm and losses.
Forms of medical malpractice that come up often in claims include:
Misdiagnosing one condition for another.
Taking too long to diagnose a condition.
Failing to order the right diagnostic tests or misreading the results.
Failing to check the patient's medical records for allergy risks.
Mixing up the patient's medical records with those of another patient.
Prescribing unsafe medications.
Committing a surgery error like operating on the wrong body part.
Conducting an inappropriate order of triage in the urgent or emergency care department.
Hurting a child during delivery and causing a birth injury.
Put Us in Charge of Your Medical Malpractice Claim
Bringing a claim against your medical provider and the medical center that hired them might put you in an uncomfortable situation, especially if that person has been a family doctor for years. You shouldn't let such worries stand between you and justice, though. Come to our Albuquerque medical malpractice law firm and put us in charge of your case. We can be your voice and legal representatives. Never worry about the complexities or challenges of a claim, not when we are on the case and acting on your behalf.
For a free case consultation about starting a medical malpractice claim, dial (505) 405-4441 now.

Notable Case Results
Hundreds of Millions Recovered on Behalf of Our Clients
Medical Malpractice $67.3 Million

Wrongful Death $52 Million

Trucking Crash $18.9 Million

Medical Malpractice $9 Million

Medical Malpractice $7.8 Million

Wrongful Death $6 Million

Wrongful death $3.7 Million

Medical Device Defect $2 Million

Trucking Crash 8-Figure Settlement

Wrongful Death Amount is Confidential Albuquerque Medical Malpractice FAQ
How much time do I have to file a medical malpractice claim in New Mexico?
Medical malpractice is considered a form of personal injury under New Mexico law. As such, it often has the same three-year statute of limitations as other personal injury claims. Some unique restrictions could apply to certain cases, depending on the type of malpractice and who is a defendant, though.
Does a bad outcome constitute medical malpractice?
A bad outcome to medical treatment is not automatically medical malpractice. If the medical practitioner did everything that another medical professional would have likely done in the same set of circumstances and the outcome is bad, then medical malpractice did not occur. Don't shy away from asking questions with your doctor or talking to an attorney if you have a bad medical outcome, though. An inquiry or investigation could reveal that some form of unacceptable negligence played a part in that outcome.
What is informed consent?
Informed consent is established when a patient has had a chance to get full and honest information about a proposed medical treatment plan. For example, a surgeon should explain to a patient the benefits, risks, side effects, and alternatives for a surgical procedure. The patient should also be given ample opportunity to ask for more information. When informed consent is not established, a "bad outcome" to a medical procedure or treatment plan might constitute medical malpractice.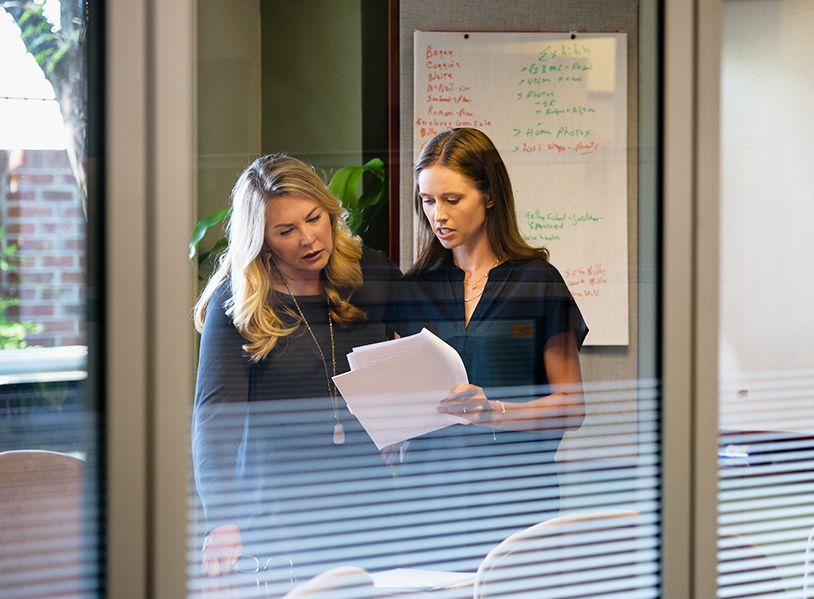 Determined to Make a Difference
Why McGinn, Montoya, Love & Curry?
It's All About the Mission

Our goal is to use the law as a force for good. We not only want to achieve the best possible results for our clients, but we strive to create lasting change that makes our world a safer place.

Prepare Every Case for Trial

We believe when you lead with confidence, you've won before you started; therefore, by fighting from a position of strength, we know that cases are more likely to settle for a fair amount.

Personalized Approach

Because every case is unique, we never apply a one-size-fits-all approach. We take the time to know our clients and prepare personalized strategies that yield the greatest success.

35 Years of Experience

Since 1985, we have been helping ordinary citizens hold insurance companies and corporate wrongdoers accountable, while securing the compensation our clients deserve.
Our Awards & Accolades
Recognized as a Top-Tier Law Firm