Las Cruces Wrongful Death Lawyers
Seek Compensation for Your Loss
When a loved one dies due to the negligence or wrongful conduct of another person or business, you and your family are left to cope with a tremendous loss. In addition to the grief and sorrow that you feel, you may also face financial difficulties in the wake of this tragedy.
At McGinn, Montoya, Love & Curry, P.A., our wrongful death lawyers in Las Cruces are ready to fight for you. We know that no amount of money can ever replace the life of your loved one, but let us help you hold the at-fault parties accountable for their negligent or malicious actions.
Call F:P:Sub:Phone} to schedule a free consultation with our wrongful death attorneys in Las Cruces.
What is a Wrongful Death?
When a person dies due to the wrongful conduct of another person or entity, the deceased is said to have died as a result of a "wrongful death." Wrongful deaths are typically caused by accidents, but they can also be caused by intentional acts of violence. In all cases, wrongful death claims are filed by the surviving family members of the deceased.
Examples of wrongful deaths include:
Auto accidents
Nursing home neglect
Toxic exposure
Homicide
Who is Eligible to File a Wrongful Death Claim?
In certain states, the legal system permits the surviving family members of a deceased individual to initiate a wrongful death lawsuit. Nevertheless, in the state of New Mexico, the right to file a wrongful death claim lies with the personal representative, also known as the "executor," of the deceased's estate. Typically, this personal representative is someone designated in the deceased person's estate plan. In situations where the appointed personal representative is unable or unwilling to fulfill their role, or if there is no existing estate plan, the court will select a suitable individual to take on this responsibility.
The following are the potential beneficiaries of a wrongful death lawsuit:
Spouses
Children
Parents
Siblings
What Are My Damages in a Wrongful Death Case?
In most cases, damages are meant to compensate the surviving family members for the loss of their loved one.
The damages that you may be eligible to recover in a wrongful death case may depend on the circumstances of your loss. In most cases, you may recover:
Medical expenses incurred before the deceased's death
Funeral and burial expenses
Lost wages
Loss of companionship
Loss of future earnings
Pain and suffering
In some cases, punitive damages may be awarded to punish the wrongdoer for particularly egregious or reckless conduct. Punitive damages may be awarded in cases where the wrongful conduct is particularly egregious or where the wrongful conduct was particularly reckless. Punitive damages are typically calculated as a percentage of the wrongdoer's net worth or annual income.
At McGinn, Montoya, Love & Curry, P.A., our wrongful death attorneys in Las Cruces can help you explore all of your legal options and help you recover compensation for your loss.
How Our Attorneys Can Help You
Our firm can help you pursue compensation for your loss. We know that you are grieving, but you shouldn't have to worry about how you will pay your bills. We can help you file a claim for compensation so that you can focus on your family and healing.
Contact us today at (505) 405-4441 to let our wrongful death attorneys in Las Cruces protect your rights and best interests.

Notable Case Results
Hundreds of Millions Recovered on Behalf of Our Clients
Medical Malpractice $67.3 Million

Wrongful Death $52 Million

Trucking Crash $18.9 Million

Medical Malpractice $9 Million

Medical Malpractice $7.8 Million

Wrongful Death $6 Million

Wrongful death $3.7 Million

Medical Device Defect $2 Million

Trucking Crash 8-Figure Settlement

Wrongful Death Amount is Confidential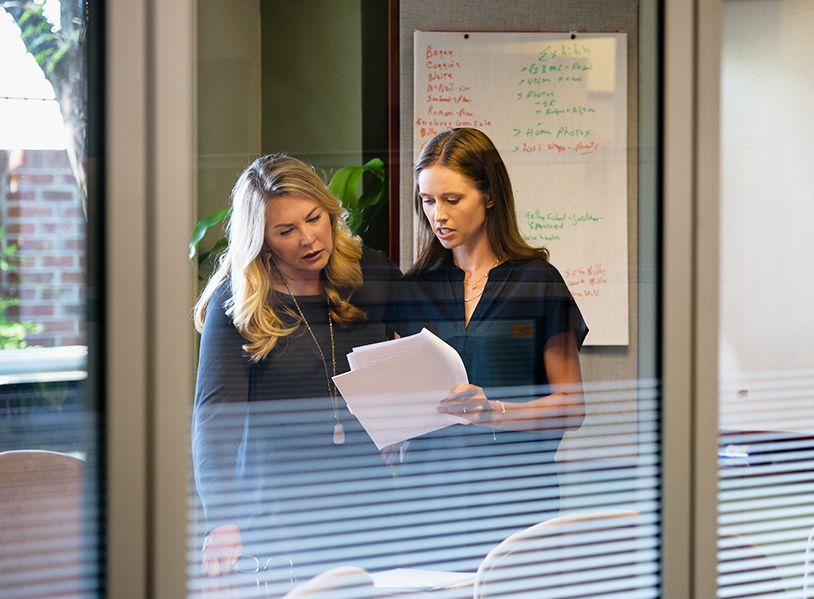 Determined to Make a Difference
Why McGinn, Montoya, Love & Curry?
It's All About the Mission

Our goal is to use the law as a force for good. We not only want to achieve the best possible results for our clients, but we strive to create lasting change that makes our world a safer place.

Prepare Every Case for Trial

We believe when you lead with confidence, you've won before you started; therefore, by fighting from a position of strength, we know that cases are more likely to settle for a fair amount.

Personalized Approach

Because every case is unique, we never apply a one-size-fits-all approach. We take the time to know our clients and prepare personalized strategies that yield the greatest success.

35 Years of Experience

Since 1985, we have been helping ordinary citizens hold insurance companies and corporate wrongdoers accountable, while securing the compensation our clients deserve.
Our Awards & Accolades
Recognized as a Top-Tier Law Firm