Las Cruces Brain Injury Lawyers
If you or someone you love has been hurt in an accident, you have a lot to worry about. You should not bear the extra burden of paying your bills or putting food on the table. This fact is particularly true when someone suffers a brain injury. These injuries can affect your ability to work at all.
At McGinn, Montoya, Love & Curry, P.A., our Las Cruces personal injury attorneys know how to fight for your rights. We are prepared to take on insurance companies and help you receive the compensation you deserve.
You can equest a free consultation with our team today by calling us at (505) 405-4441.
What Is a Brain Injury?
Generally, we define a brain injury as any damage to the brain that occurs after birth. However, not all brain injuries are created equal, and some can be much more traumatic than others.
Whether a brain injury is labeled "traumatic" depends on the severity and location of the injury. The age and overall health of the individual are also contributing factors.
Generally, a traumatic brain injury (TBI) is characterized by a disruption in the brain's normal functions. They are generally the result of a blow, jolt, or penetrating head injury.
There are many causes of a TBI, such as:
Slip-and-fall
Car accidents
Violent assaults
Blasts or explosions
TBIs can range from mild to severe, depending on the extent of the damage. Symptoms of a brain injury may not be immediately noticeable, so seek medical attention right away if you have been in an accident.
Types of Brain Injuries
Contusion: A contusion is a bruise on the brain tissue caused by a direct impact to the head. It can lead to bleeding, swelling, and damage to the brain tissue, resulting in cognitive impairments and motor deficits.
Concussion: A concussion is a mild traumatic brain injury (TBI) that occurs when the brain is jolted or shaken inside the skull. It can result in temporary loss of consciousness, confusion, headaches, dizziness, and memory problems.
Penetrating injury: This injury occurs when an object penetrates the skull and enters the brain tissue. Sometimes, the skull itself is damaged, and shards penetrate the brain. A penetrating brain injury can cause localized damage to the brain, and it may require surgical intervention to remove the foreign object and repair the damage.
Coup-contrecoup injury: This injury occurs when the brain is injured at the site of impact (coup) and on the opposite side, where the brain rebounds within the skull (contrecoup). It can cause widespread damage to different areas of the brain and result in neurological deficits.
Diffuse Axonal Injury (DAI): DAI is a severe form of brain injury that occurs when there is widespread damage to the nerve fibers in the brain. It is commonly caused by rotational forces during high-impact accidents. DAI can lead to coma, persistent vegetative state, or severe cognitive and motor impairments.
Symptoms of a Brain Injury
Nausea
Vomiting
Dizziness
Headache
Memory loss
Blurred vision
Loss of balance
Difficulty walking
Speech difficulties
Ringing in the ears
Difficulty concentrating
Difficulty controlling body movements
What Is the Impact of a Brain Injury?
The effects of a brain injury can vary from person to person. Some people may experience mild symptoms, and others may suffer lifelong ailments.
People who suffer a brain injury may experience:
Anxiety
Depression
Memory loss
Difficulty walking
Difficulty speaking
Difficulty balancing
Difficulty concentrating
Difficulty communicating
Difficulty absorbing new information
Difficulty performing day-to-day tasks
Difficulty controlling body movements
Difficulty remembering old information
How We Can Help
When another person's actions cause you harm, you can hold them accountable. A personal injury claim could pay you back for your medical bills and lost wages. You could also receive pain and suffering damages. In particularly egregious cases, a court may order the negligent party to pay punitive damages, too.
We can investigate the circumstances of your case and represent you. Our team can negotiate with insurance companies and, when necessary, help you take the matter to court.
To schedule time with our Las Cruces brain injury attorneys, contact us online. Initial consultations are free.

Notable Case Results
Hundreds of Millions Recovered on Behalf of Our Clients
Medical Malpractice $67.3 Million

Wrongful Death $52 Million

Trucking Crash $18.9 Million

Medical Malpractice $9 Million

Medical Malpractice $7.8 Million

Wrongful Death $6 Million

Wrongful death $3.7 Million

Medical Device Defect $2 Million

Trucking Crash 8-Figure Settlement

Wrongful Death Amount is Confidential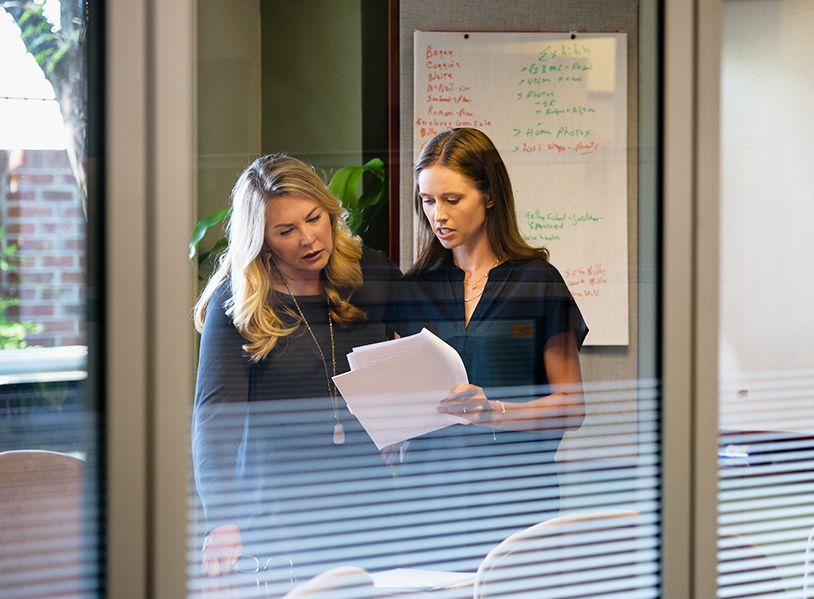 Determined to Make a Difference
Why McGinn, Montoya, Love & Curry?
It's All About the Mission

Our goal is to use the law as a force for good. We not only want to achieve the best possible results for our clients, but we strive to create lasting change that makes our world a safer place.

Prepare Every Case for Trial

We believe when you lead with confidence, you've won before you started; therefore, by fighting from a position of strength, we know that cases are more likely to settle for a fair amount.

Personalized Approach

Because every case is unique, we never apply a one-size-fits-all approach. We take the time to know our clients and prepare personalized strategies that yield the greatest success.

35 Years of Experience

Since 1985, we have been helping ordinary citizens hold insurance companies and corporate wrongdoers accountable, while securing the compensation our clients deserve.
Our Awards & Accolades
Recognized as a Top-Tier Law Firm