New Mexico Spinal Cord Injury Lawyers
If You Were Paralyzed in a Serious Accident, We Are Here to Help You Find Justice
Coming to terms with the effects a spinal cord injury will have on your life and future can be challenging. Partial or full paralysis can curtail your ability to work, participate in hobbies, enjoy life, and care for your family. It can cause permanent pain and suffering and lead to countless other conditions that require lifelong medical care. If another person or party caused your accident and injury, you have the option to file a claim for compensation.
McGinn, Montoya, Love & Curry understands your situation and wants to help. Our attorneys have been fighting for accident victims since 1985, with some of the biggest verdicts and settlements in New Mexico. We can investigate your case, identify all potentially liable parties, and take care of filing your claim, so you can focus on your health. With the support of a skilled legal team, you will have more time and energy for the most important things in your life.
Our New Mexico spinal cord injury attorneys can help you file a claim if you were hurt in an accident. Call us at (505) 405-4441 to schedule a free consultation with one of our caring team members at our Albuquerque office.
Types of Spinal Cord Injury Claims
Depending on the cause of your spinal cord injury, you may be filing a lawsuit against an individual, an insurance company, a large corporation, or all of the above. We are not afraid to stand up to big companies or work on complex injury cases.
If negligence was a role in your injury, you deserve a team dedicated to finding justice for you. Our attorneys, all skilled litigators, work together to prepare every case for trial to make sure your best interests are protected, which is one of the reasons we often obtain large settlements.
The majority of spinal cord injuries are caused by trauma, which can arise in any number of ways including:
Violent attack
Sports accidents
If you or a loved one suffered a spinal cord injury, we can investigate liability and help you file a claim. Whether an injury was caused by inattention, recklessness, or malice, those who were behind it should be held accountable. We are here to explain your legal rights after your life has been changed by a serious accident and injury.
How a Spinal Cord Injury May Affect Your Future
Filing a claim after a spinal cord injury is partially about holding wrongdoers accountable, shining a light on continuing hazards, and making sure you have the resources you need to care for the injuries caused through no fault of your own. By filing a claim, you can seek compensation for the multiple challenges and needs likely to follow a spinal cord injury.
They may include:
Medical bills
Future medical needs
Accommodations & personal aides
Loss of wages
Loss of household services
Pain and suffering
Loss of enjoyment of life
Loss of society
Nature, extent, and duration of the injuries
We are ready to do everything we can for you, but it is essential you do not accept any settlement before talking to an attorney. Doing so could jeopardize your chance to receive full and fair compensation. Our lawyers partner with medical experts nationwide to help determine the true cost of a catastrophic injury on a client's life.
Considering Injury Type and Severity
While spinal cord injuries are overwhelmingly likely to result in a loss of motor function, patients may not suffer complete paralysis. Paresis (partial muscle control) still allows a patient some voluntary movement. Additionally, spinal cord damage will not impact any muscles or bodily systems above the highest lesion. A patient may be diagnosed with:
Incomplete paraplegia, or diminished voluntary use of the legs
Complete paraplegia, or functional paralysis of the legs
Incomplete quadriplegia (tetraplegia), or diminished voluntary use of all four limbs
Complete quadriplegia (tetraplegia), or functional paralysis of all four limbs
Spinal cord injury can also cause complications with the body's involuntary functions such as the lungs, the digestive tract, and the circulatory system. Though treatment may be able to help a patient regain some motor control (and some patients experience spontaneous recovery), anyone with a spinal cord injury will likely suffer related symptoms for the rest of their life. All these factors must be considered in your injury claim.

Notable Case Results
Hundreds of Millions Recovered on Behalf of Our Clients
Medical Malpractice $67.3 Million

Wrongful Death $52 Million

Trucking Crash $18.9 Million

Medical Malpractice $9 Million

Medical Malpractice $7.8 Million

Wrongful Death $6 Million

Wrongful death $3.7 Million

Medical Device Defect $2 Million

Trucking Crash 8-Figure Settlement

Wrongful Death Amount is Confidential Our Attorneys Are Here for You
Thinking about your next steps after a spinal cord injury may seem daunting, but it is important to plan for your future as soon as possible. While no one can predict whether you may be able to return to work or continue to live independently, we work with medical professionals who can provide an unbiased view of the possibilities.
It is worth it to work with an experienced law firm like McGinn, Montoya, Love & Curry if you have been seriously injured; not just for our network, but also for our reputation and track record. We have been helping clients fight for justice in Albuquerque and all across New Mexico since 1985. When insurers hear our name, they know our client has a top-tier legal firm on their side—one who is ready to go to the distance for the results they deserve.
Our team approach to every case helps us cover multiple angles and build a unique and comprehensive legal strategy that matches your needs and holds the wrongdoers accountable. In a free consultation, we can help you learn about your legal options and the benefit of working with our firm. We are here to fight for you.
A spinal cord injury may be life-changing, but you still have options after an accident. Call our New Mexico team today at (505) 405-4441 for a free consultation.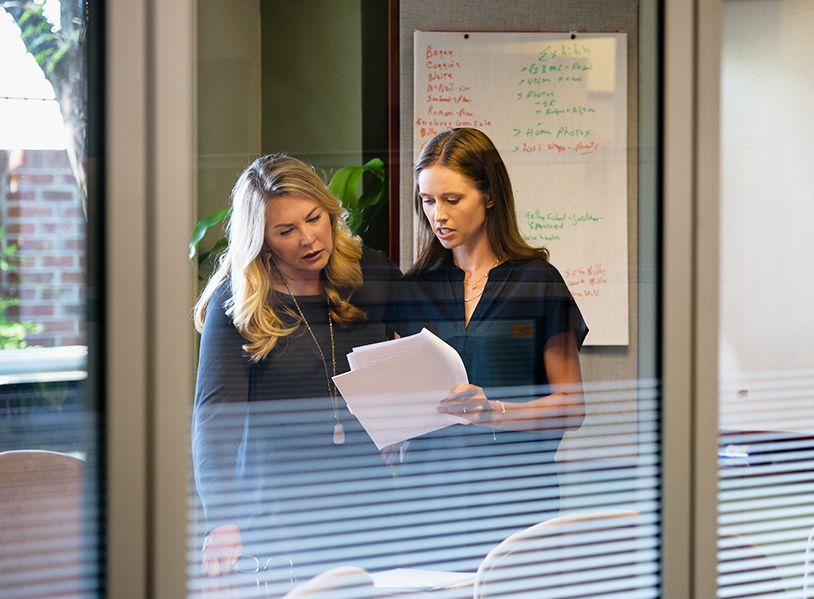 Determined to Make a Difference
Why McGinn, Montoya, Love & Curry?
It's All About the Mission

Our goal is to use the law as a force for good. We not only want to achieve the best possible results for our clients, but we strive to create lasting change that makes our world a safer place.

Prepare Every Case for Trial

We believe when you lead with confidence, you've won before you started; therefore, by fighting from a position of strength, we know that cases are more likely to settle for a fair amount.

Personalized Approach

Because every case is unique, we never apply a one-size-fits-all approach. We take the time to know our clients and prepare personalized strategies that yield the greatest success.

35 Years of Experience

Since 1985, we have been helping ordinary citizens hold insurance companies and corporate wrongdoers accountable, while securing the compensation our clients deserve.
Our Awards & Accolades
Recognized as a Top-Tier Law Firm