New Mexico Car Accident Attorneys
Holding Reckless Drivers Accountable for Life-Changing Accidents
Driving is inherently dangerous, as evidenced by the strict requirements for licensing and the number of rules that apply to all road users. Our criminal justice system has laws designed to hold drivers accountable if they endanger others. This accountability can be found in civil court too, against any negligent person whose actions caused a collision. Anyone from a fellow driver to a road designer to a construction crew can be held liable when unsafe roads lead to injury.
Automobile accidents can cause serious injuries or even fatalities that disrupt victims' lives and change their futures. Our attorneys at McGinn, Montoya, Love & Curry are experienced in all aspects of holding various parties accountable when they fail to put safety first on the road. We can help you or a loved one file for compensation after being injured in an accident. Ask us about your rights and options if you are ready to start your case.
Call (505) 405-4441 for a free consultation. Based in Albuquerque, our car accident lawyers have been serving New Mexico for 35 years.
We Can Help After an Auto Accident
When you or a loved one is injured in a wreck, especially if that injury is serious, our attorneys can guide you through the claims process, so you do not miss your chance for justice. Car accidents can be caused by reckless individuals or larger systemic issues.
Our team can help with the following types of cases, among others:
School bus accidents/injuries to children
Collisions involving large trucks or other commercial vehicles
Drunk driving accidents
Distracted driving accidents
Accidents caused by poor road design
Bicycle accidents
Especially when commercial interests or other third parties are involved, our team's counsel can help clarify and expedite the claims process.
Determining Liability
Knowing who is at fault after a car accident matters not only because the at-fault party is liable for damages but also because, if an insurance provider can shift blame onto an accident victim like you, it can lawfully reduce the amount it owes in a settlement. Having a legal team on your side to investigate the scene of an accident gives you a way to fight back against unfair charges. We can also take care of all insurer discussions and negotiations, being mindful of the way adjusters try to induce statements they can use against you in court.
Additionally, not all accidents are as simple as they originally seem. A third party like another driver, an automaker that used faulty parts, or an official who poorly designed a road may have contributed to your accident. If you do not have an attorney who considers third-party involvement, you may not be able to bring all wrongdoers involved to justice. This means you are also missing potential sources of compensation whose help could be vital. Ask our team what we can do to identify liable parties after an accident.
A Professional on Your Side
Auto insurance adjusters have experience negotiating settlements and are not afraid to strategize for their success—and your loss. Working with a skilled car accident attorney nullifies this advantage.
Our attorneys know how to fight even the most complex accident cases and prepare every case as a team to ensure our arguments stand up to scrutiny. Most injury claims do not go all the way to trial, but we are ready to present every single one to a judge and jury. Our willingness to fight cases in court puts us in a position of strength while negotiating for you.
We can help with everything from investigating your case to organizing and presenting evidence to finding medical experts to consult and testify on your behalf. Taking the time to build a strong injury claim is essential to maximizing your compensation. We put in the work necessary to make sure your interests are fully represented after a serious accident.
How We Have Made a Difference
Our team at McGinn, Montoya, Love & Curry has helped many victims of auto accident cases find justice. We have also ushered in policy changes that have made New Mexico's roads safer overall.
Hiring Restrictions for Former DUI Offenders
Pfeifer v. United States, U.S. Federal District Court for The District Of New Mexico, CV 0201368
Bud and Alice Ramaekers were killed when their car was hit head-on by a drunk, on-the-job federal government worker. Already devastated by the news of the fatal collision, the Ramaekers' 9 children and 28 grandchildren learned the Bureau of Indian Affairs (BIA) had helped the at-fault employee keep his driver's license and given him a government vehicle to drive despite 9 drunk driving arrests in his past. The Ramaekers filed suit and we argued their case in a public trial to make citizens aware the government was enabling drunk drivers.
The family won their case, and the BIA has now changed its motor vehicle policy to make highways safer. Not only did this family's courage to fight the federal government result in safer procedures, but it also helped spread the word to private and public employers alike that employers cannot ignore or enable workers who struggle with alcohol use disorders.
Requiring Back-Up Warning Devices on School Buses
H.C., as personal representative of the Estate of A.C. (a deceased minor) v. Bus Company
A local school district and a bus company put an untrained passenger assistant in the driver's seat of a school bus and the predictable happened: The inexperienced driver violated the rule to never back up a bus at a school loading zone and killed 2 children. The bus was not equipped with safety warning devices (back-up lights and beepers), which were at this time standard on all school buses around the country.
The case settled for a confidential sum, and the resolution also included a request that a back-up warning be mandatory on all school buses. The school district made this change, and all bus contractors are now required to use school buses equipped with back-up warning alarms.

Notable Case Results
Hundreds of Millions Recovered on Behalf of Our Clients
Medical Malpractice $67.3 Million

Wrongful Death $52 Million

Trucking Accident $18.9 Million

Medical Malpractice $9 Million

Medical Malpractice $7.8 Million

Wrongful Death $6 Million

Wrongful death $3.7 Million

Medical Device Defect $2 Million

Wrongful Death Amount is Confidential Let Us Join the Fight for You
McGinn, Montoya, Love & Curry has been fighting for the injured in New Mexico since 1985. We believe we have a responsibility to use the law for good, fighting to implement safety changes that will protect other individuals and families from suffering future harm.
Despite years of regulation and rulemaking, shocking instances of negligence still result in serious and fatal car accidents every year. We are here to represent those whose lives were forever changed by these incidents.
Our attorneys have the skill and dedication to relentlessly pursue justice and compensation on your behalf. Severe injury can change a victim's life as well as that of their loved ones.
Our attorneys can help you request damages including:
Medical bills
Future medical expenses
Lost wages
Lost earning capacity
Disability
Pain and suffering
We handle cases throughout New Mexico from our office in Albuquerque. Learn more about how we can help you by reaching out for a free consultation. Our team provides all-around support to the victims of severe injuries.
McGinn, Montoya, Love & Curry is available at (505) 405-4441 to schedule your free consultation. We are serious about helping car accident victims find justice.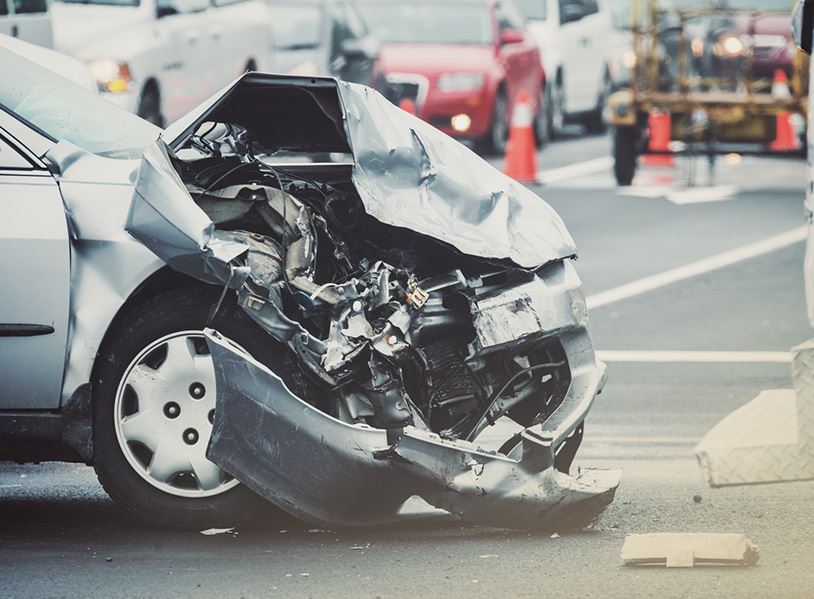 Determined to Make a Difference
Why McGinn, Montoya, Love & Curry?
It's All About the Mission

Our goal is to use the law as a force for good. We not only want to achieve the best possible results for our clients, but we strive to create lasting change that makes our world a safer place.

Prepare Every Case for Trial

We believe when you lead with confidence, you've won before you started; therefore, by fighting from a position of strength, we know that cases are more likely to settle for a fair amount.

Personalized Approach

Because every case is unique, we never apply a one-size-fits-all approach. We take the time to know our clients and prepare personalized strategies that yield the greatest success.

35 Years of Experience

Since 1985, we have been helping ordinary citizens hold insurance companies and corporate wrongdoers accountable, while securing the compensation our clients deserve.
Our Awards & Accolades
Recognized as a Top-Tier Law Firm